Cystex® Urinary Health Maintenance
Help maintain your urinary health by adding Cystex Urinary Health Maintenance to your daily routine. One tablespoon is loaded with multiple powerhouse ingredients that can benefit urinary health.* Our proprietary formula contains: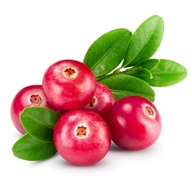 Cystex Urinary Health Maintenance is formulated with multiple powerhouse urinary health ingredients!
*These statements have not been evaluated by the Food and Drug Administration. This product is not intended to diagnose, treat, cure or prevent any disease.
Cystex Urinary Health Maintenance is lactose- and gluten-free and is just one calorie per tablespoon.
Cystex Urinary Pain Relief Tablets are available at retail locations nationwide and online.